James just brought over some new pieces. You can tell that he's a real artist... not just "that guy that drew The Crow" when he does stuff like this!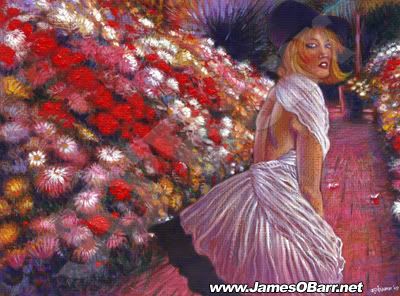 And the best for last...


If you're interested in bidding on any of them, click the picture to get to the eBay auction.
Also James brought me a couple of old sketchbooks, so I'm going to be scanning some of his older drawings and putting them up. I think I'll make a gallery just for that. Watch for it before next weekend!
James also brought a Valentine's Day drawing, so be sure to visit on the 14th!
~Michael
the Crow's little helper