James just brought over a few more sketchbooks, but I'm going to try something different this time. Instead of a single store item for "Sketchbook with a sketch" I thought I might try out selling individual sketchbooks with a scan of the specific sketch.
Is that a better idea? Now you'll know exactly what you'll be getting! If these sell well, I'll keep doing it this way. If not, I'll just leave the other store item where you can trust James to draw you something awesome. We've never had a dissatisfied customer, but I can understand if you want to know what you're getting. So check these out: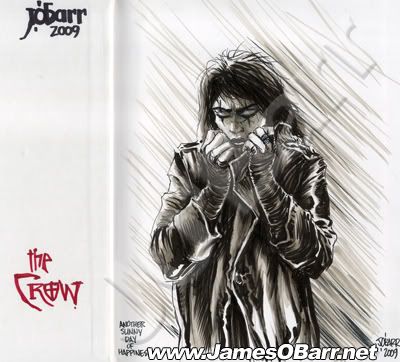 Click on the images to get to the auctions.
~Michael
the Crow's little helper